Hop Aboard!!!
Ever wonder what a ride in a
Gingerbread Elevator would be like?
Ever wonder what a ride in a Gingerbread Elevator would be like? If you have been a guest at Trump International Hotel & Tower™ Chicago during the holiday season, you may have had the chance to take a ride in the hotel's famous Gingerbread Express. Each year, the elevator is transformed into a winter wonderland, decked in everyone's favorite holiday indulgences – gingerbread, candy canes, and more sweet treats, and travels up to its contemporary American restaurant, Terrace 16.
Creating this magical elevator ride is no small feat. Preparation for the holiday elevator begins early in the fall, usually two months before the maiden voyage up to Terrace 16. The pastry team clocks in more than 450 hours of work throughout the process. They start by baking bricks, doing everything from mixing and sheeting the dough, to cutting and baking it. After 10-12 batches, 1000 gingerbread bricks are ready to be tiled inside the elevator. The pastry team will then go in and add intricate designs to each 5 x 10-inch piece. These designs include stained glass windows made from cookie cutters, the holes filled in with colored candy sugar. There are chocolate rocks that surround the fireplace, tiles sprayed with cocoa butter, and snowflakes sprinkled with sugar. The meticulous process is owned by a dedicated team of pastry chefs, and once the work is completed, the final result is the fanciful Gingerbread Express. Set to holiday music and delivering sweet aromas of the season, guests are welcome to ride the elevator!
The Gingerbread Experience at Home
This year, you can bring some of the magic to your holidays with our Gingerbread Ornament, Mug, and hot cocoa. The ornament is handcrafted from the finest quality leather, beautifully painted, and adorned with the word "Chicago" as a nod to its influence. The enamel mug, festively colored red and with a classic holiday gingerbread motif, is available with Trump Signature Hot Cocoa.
Decorate your own gingerbread house this season, drawing inspiration from the Gingerbread Express, and using delicious candies from the Trump Sweets collection. Sip some cocoa from your holiday mugs, and get creative, turning your home into a delicious winter wonderland of gingerbread. Shop the collection below.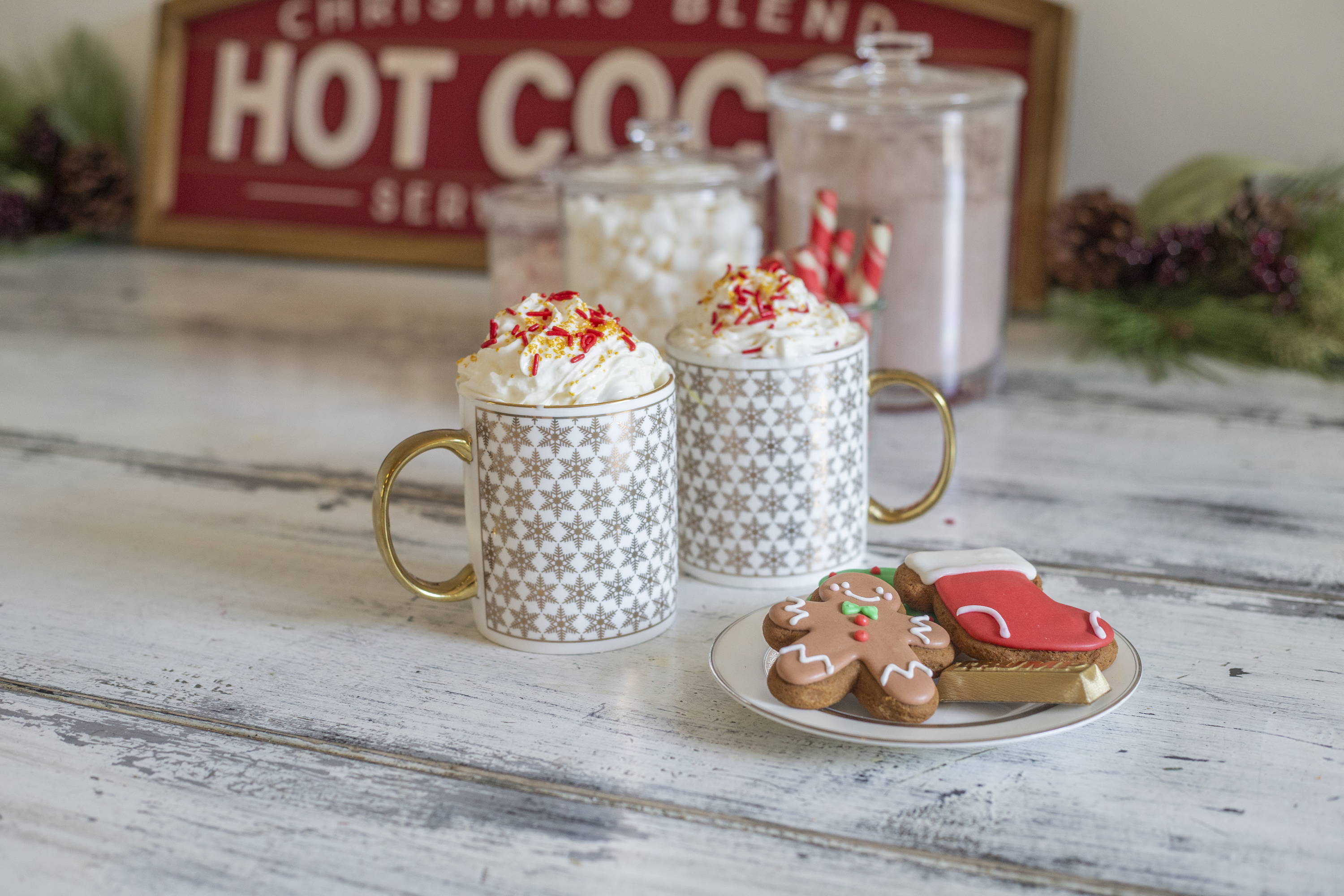 Gingerbread Express : A True Work of Art